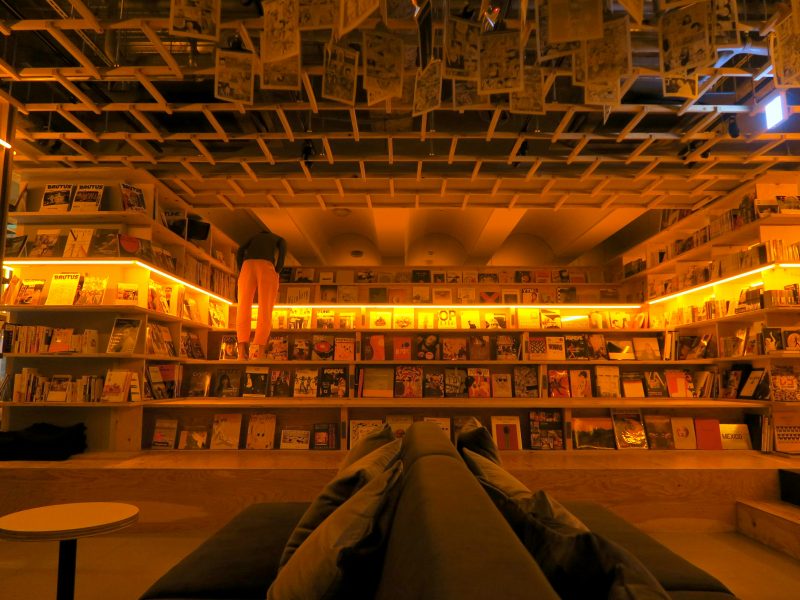 Accommodation review: BOOK AND BED TOKYO SHINJUKU so Fun
When I asked if I could take pictures, they told me "Please take more and more photos." Let me take photos gratefully while considering other customers.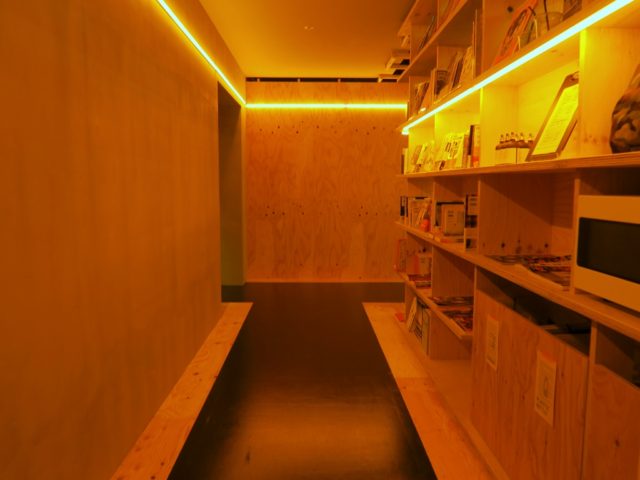 LED line lighting is cool.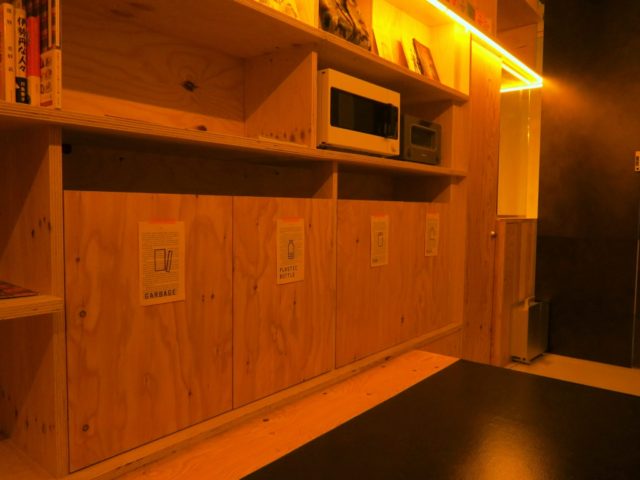 BALMUDA is also welcoming me. (BALMUDA is a Japanese manufacturer, famous for toaster.)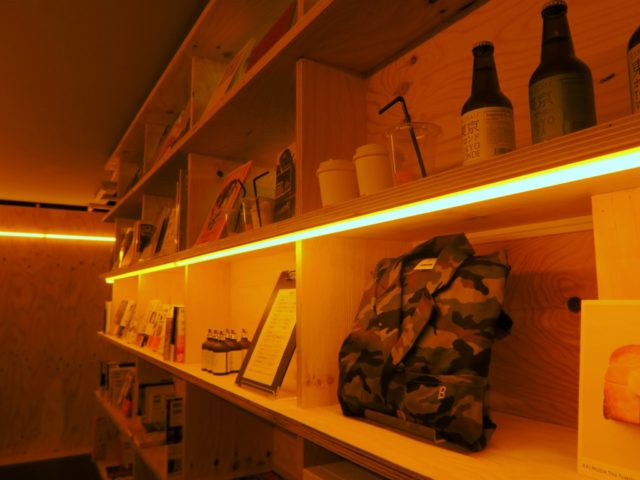 Pajamas are also rented. ¥540-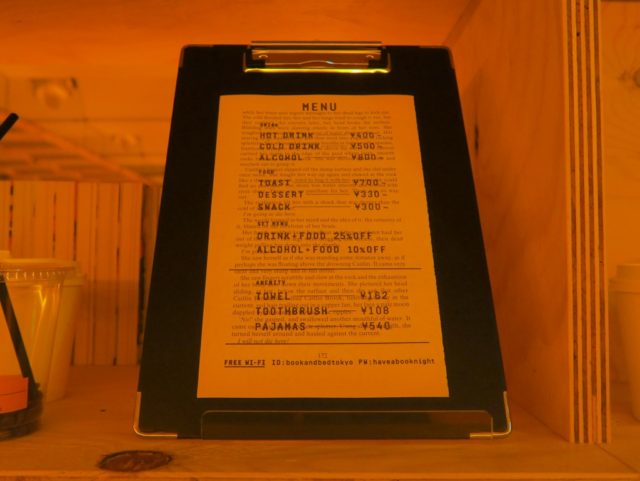 rental bath towels ¥162-
toothbrush ¥108-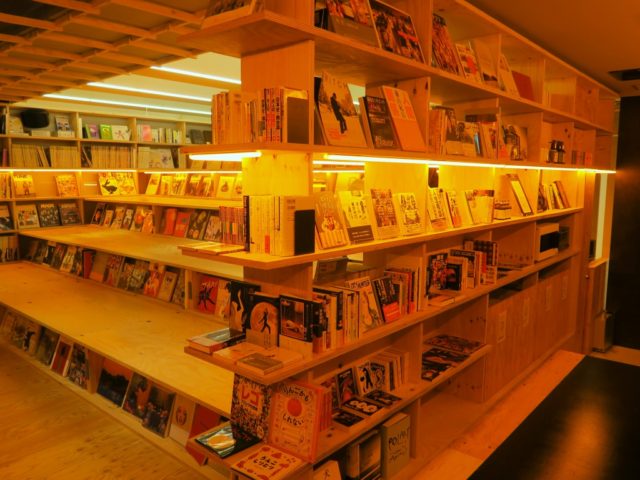 Oh, the back side was like this. And it is like a staircase.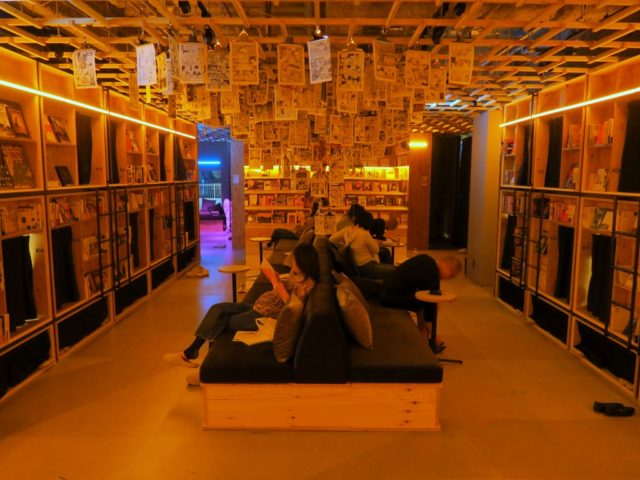 Main space with sofa. The scene of the comic is suspended.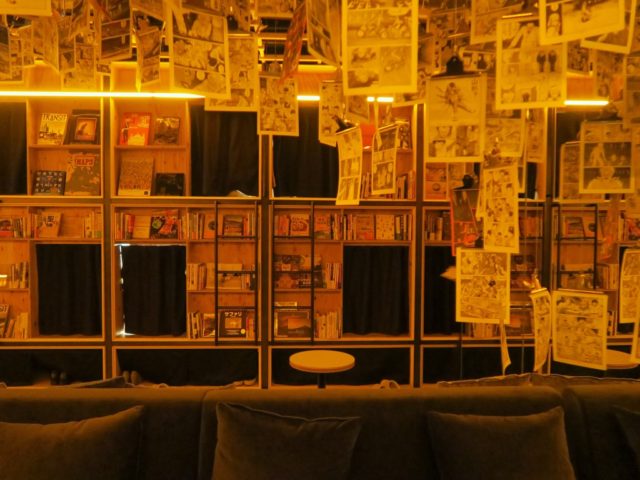 A curtain beside the bookshelf. Now you understand, don't you? The inside of the curtain is a room, and it can literally be surrounded by a book and sleep.
Of course, you can also bring in a favorite book and read it. By the way, the staff were saying something interesting.They seem to have selected one book for each guest.
"Just try it, if you want." they said. Well, that's a welcome book.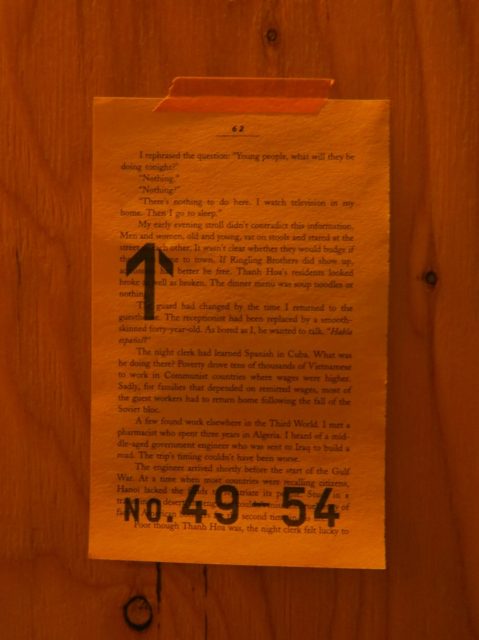 There are 55 beds. I heard it at the reception, it seems that today is almost filled with reservations.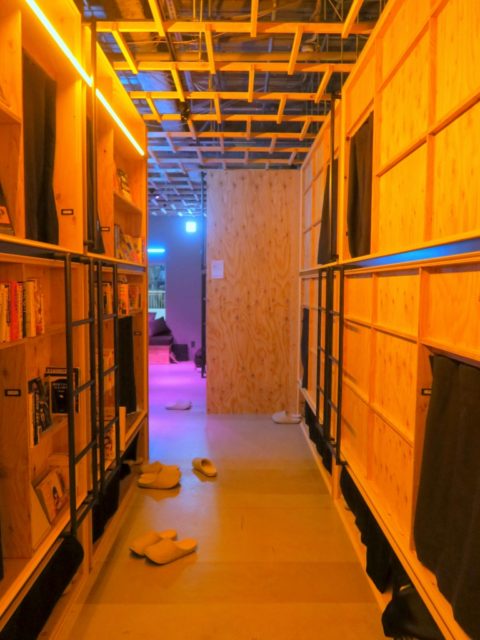 Once, I will go to my room.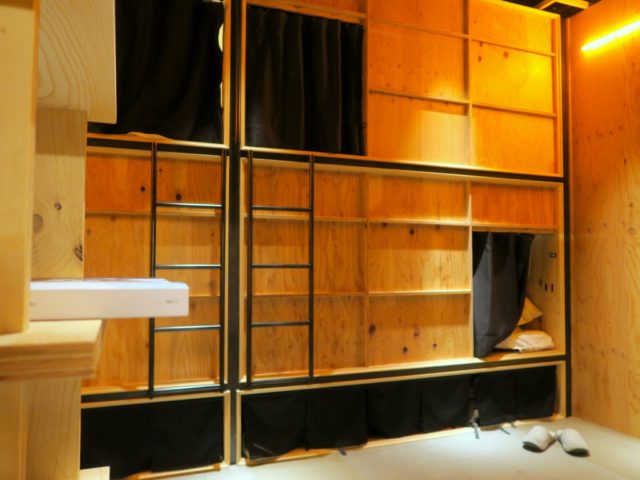 The suitcase can be stored in the space under the room.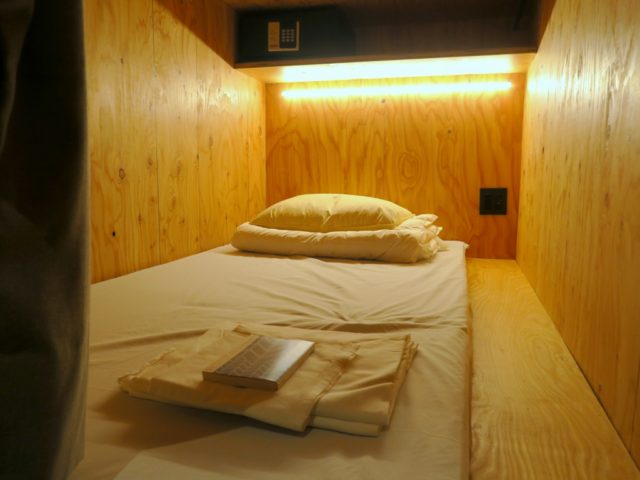 Before introducing "Comfort Single" …
Let me list room introduction of official website.
Single
Single size beds (95cm x 200cm).
It's simple and reasonable.
A reading lamp and electrical outlet are in the room for you to use.
¥5,300-
Comfort Single
Semi-double size beds (120cm x 200cm).
This is the most basic bed type,
and it's spacious for one person.
A reading lamp and electrical outlet are in the room for you to use.
¥5,800-
Double
We have Double size beds (140cm x 200cm).
This bed type can be shared with 2 people for one room price.
Perfect for family and friends.
A reading lamp and electrical outlet are in the room for you to use.
¥10,000-
Superior Room
A private room with a king-size bed(190cm x 200cm),
including outlets and a reading lamp.
The room can accommodate up to 2 people.
Suitable for family or friends!
*Divided by curtains, not a door.
¥12,000-
Oh, there is a welcome book.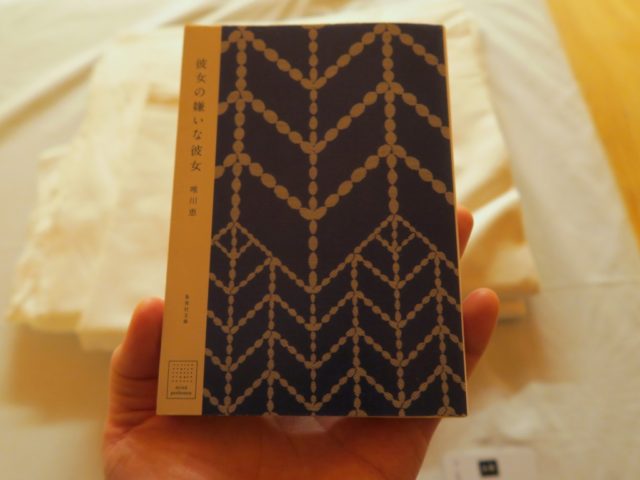 "kanojono kiraina kanojo"
Ah, it is perfect. I wanted to read this. Rather, I do not want to read anything else.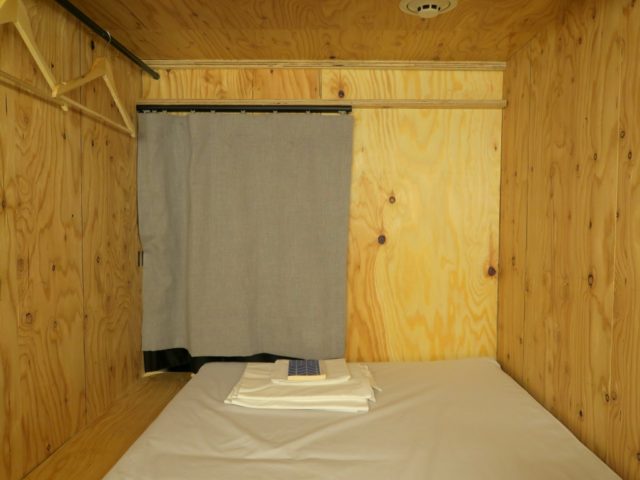 It is wide enough. Somehow, the feeling of wood is calm down.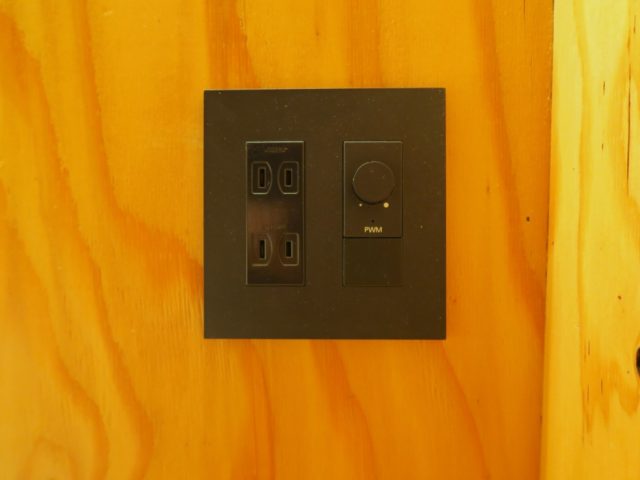 Electrical outlets is available. I am also happy with stepless dimming type lighting.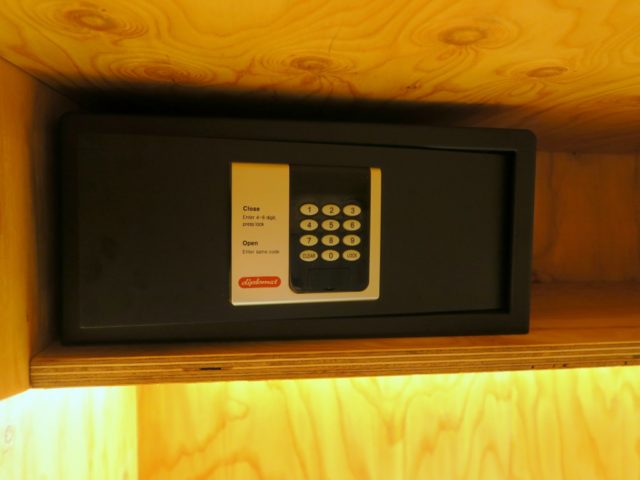 Valuables box.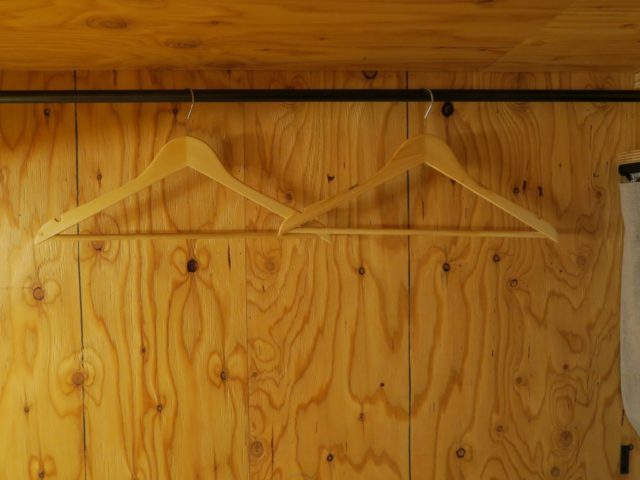 Two hangers.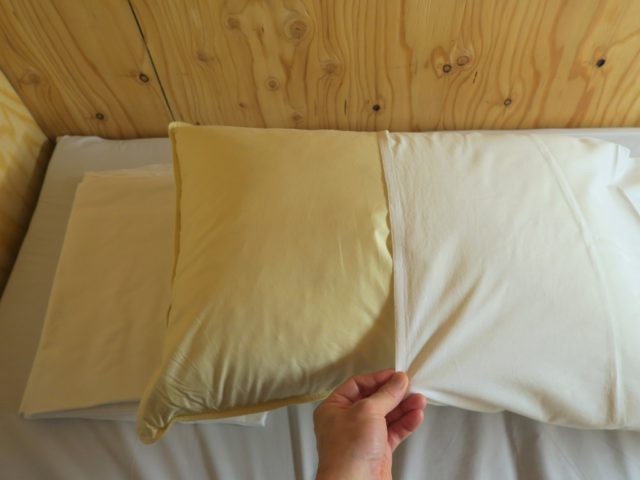 Make the bed yourself.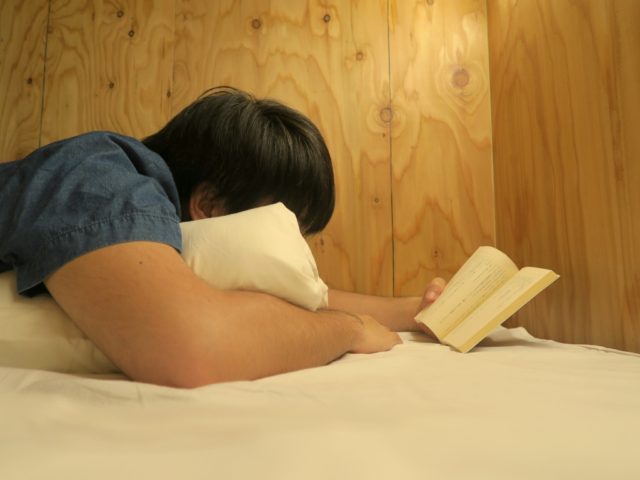 When I lied on the bed and opened the book, I suddenly felt sleepy. Wow, that was close! If I keep morning like this, it is the same as the capsule hotel.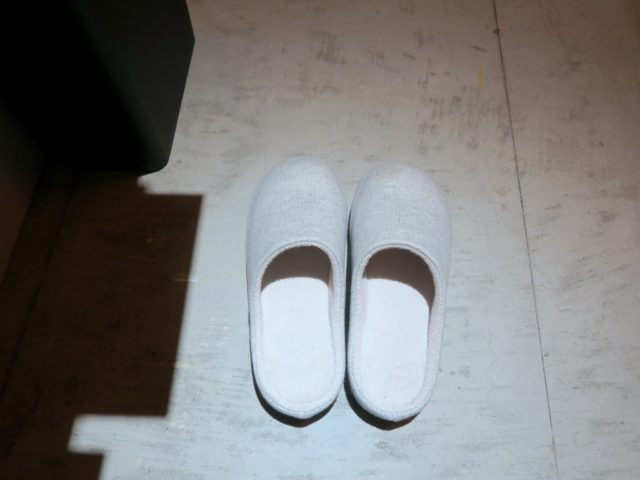 While looking around the facility, I decided to pick a book.